Sample Face / Front Page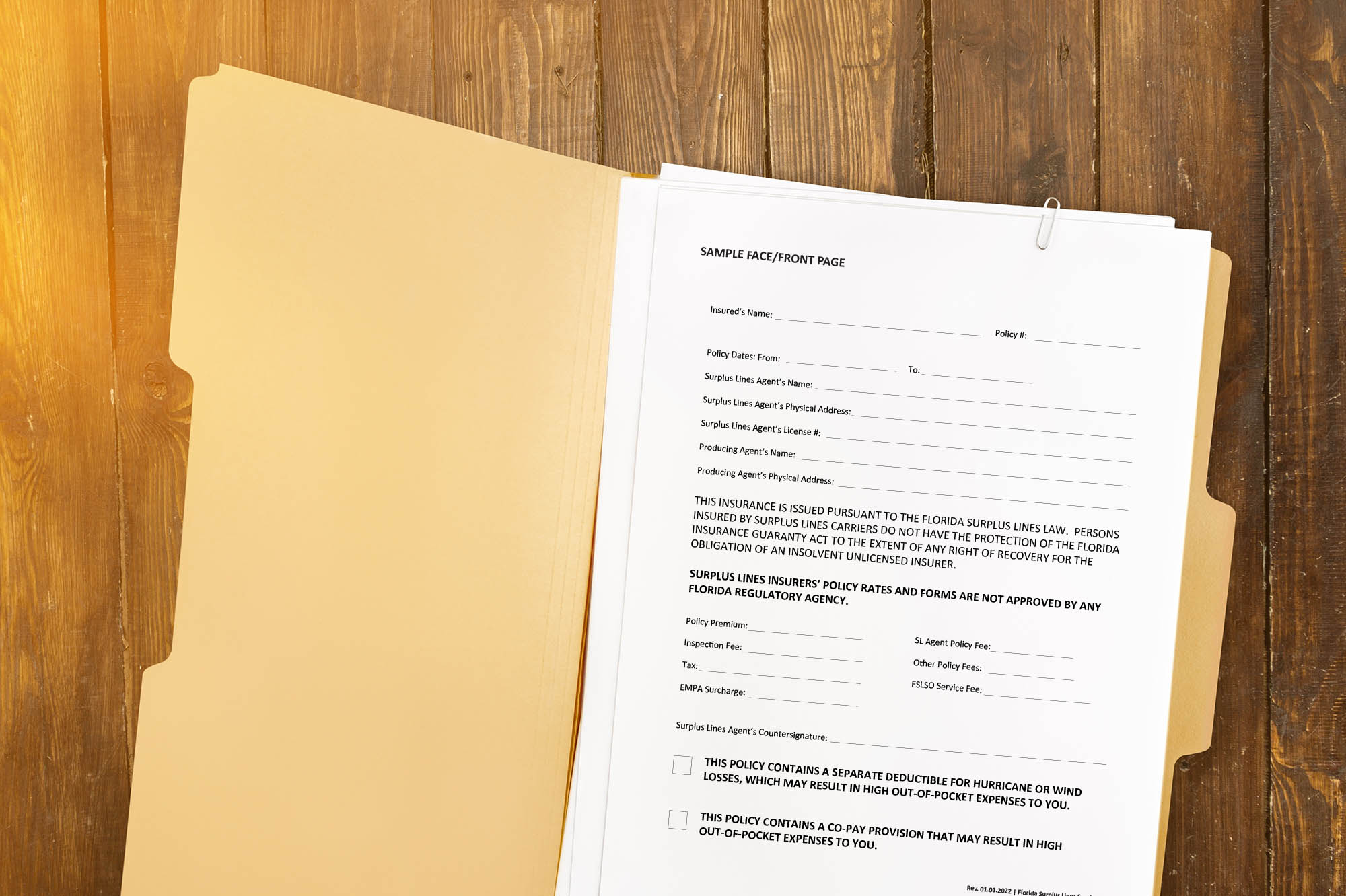 FSLSO provides this downloadable sample face / front page form as a sample for surplus lines agents. According to F.S. 626.924 the following information is required on contract:
Each surplus lines agent through whom a surplus lines coverage is procured shall write or print on the outside of the policy and on any certificate, cover note, or other confirmation of the insurance his or her name, address, and identification number and the name and address of the producing agent through whom the business originated and shall have stamped or written upon the first page of the policy or the certificate, cover note, or confirmation of insurance the words:
THIS INSURANCE IS ISSUED PURSUANT TO THE FLORIDA SURPLUS LINES LAW. PERSONS INSURED BY SURPLUS LINES CARRIERS DO NOT HAVE THE PROTECTION OF THE FLORIDA INSURANCE GUARANTY ACT TO THE EXTENT OF ANY RIGHT OF RECOVERY FOR THE OBLIGATION OF AN INSOLVENT UNLICENSED INSURER.
Surplus lines policies issued on or after October 1, 2009, shall have stamped or printed on the face of the policy in at least 14-point, boldface type, the following statement:
SURPLUS LINES INSURERS' POLICY RATES AND FORMS ARE NOT APPROVED BY ANY FLORIDA REGULATORY AGENCY.
---